The laminate, with decorative surface suitable for exteriors, is light-resistant and weatherproof.
It is internally made by one or more layers of cellulose fibers impregnated with phenolic resins and, in the surface, by one or more layers of cellulose fibers (with aesthetic function) impregnated with thermosetting resins.
Advantages
Laminate is a durable material, available in a wide range of colors, with high technical performance, especially suitable for the construction industry where it's an excellent alternative to traditional materials.
It is a particularly suitable material for the construction of ventilated facades.
Environmentally friendly
The laminate is not dangerous to health and is non-polluting to the environment. It consists of 70% of cellulose fibers and 30% of thermosetting resins, it contains no asbestos and it's free from heavy materials, it does not emit gases, vapors, solvents or liquid substances.
The laminate is easily renewable, following strict environmental principles and standards.
The laminate also received a positive evaluation of the life cycle LCA (Life Cycle Assessment), based on the ISO 14000 rules, and aimed to establish the product's environmental impact, considering the used materials, consumed energy and emissions arising at all stages of existence of the product, from the manufacturing process to the disposal.
Dimensional stability
To effect of natural phenomena, the laminate suffers a moderate dimensional variation.
The particular compactness of the laminate provides excellent combination of mechanical properties such as flexural strength, tensile, compression and impact.
Easy cleaning panel
The surface of the panel does not need any special cleaning treatment.
Any dirt left during cutting or assembly can be removed with common non-abrasive household cleaners and using paper, sponges, soft and fluffy cloths.
It should be rinsed to completely remove the detergent and dry thoroughly to prevent streaks.
The normal atmospheric dirt that is deposited on the installed panels can be removed with common non-abrasive household cleaners. In all cases, avoid excessive rubbing, pressure or tools which can cause abrasions and scratches.
Dimensions

130x29,7x0,4 cm
130x29,7x1 cm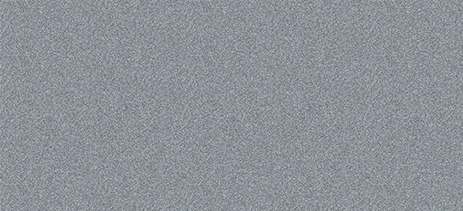 130x60x0,4 cm
130x60x1 cm
Physical and mechanical properties
By its nature, the laminate can be exposed to the combined action of sunlight and weather phenomena such as rain, hail, wind and salt spray. These phenomena have no effect on either the decorative surface or on the inner layer.
The action of the exhaust gas or of acid rain on the laminate is irrelevant.
There is no exfoliation nor delamination on the decorative layer.
The natural variations in temperature and humidity do not compromise the properties of the laminate, which is not affected by thermal shock retaining its physical and mechanical properties. Extreme fluctuations, such as from -30 ° C to + 70 ° C and dry climate up to 90% relative humidity, have no effect on the appearance and the properties of the panel.
Available finishes and colors
Cement
Wood
Metal
Standard